Weekend Sporting Events Affected by Hurricane Matthew
To our TicketCity Customers,
Hurricane Matthew is expected to be severe. Evacuations have been ordered in Coastal Florida, Georgia and South Carolina.  President Obama has issued a state of emergency for Georgia, South Carolina and Florida. In light of dangerous weather, several programs and professional teams have postponed/cancelled their games and all other games are being monitored.  At this time, we would like to inform all of our customers with an update on sporting events that were affected.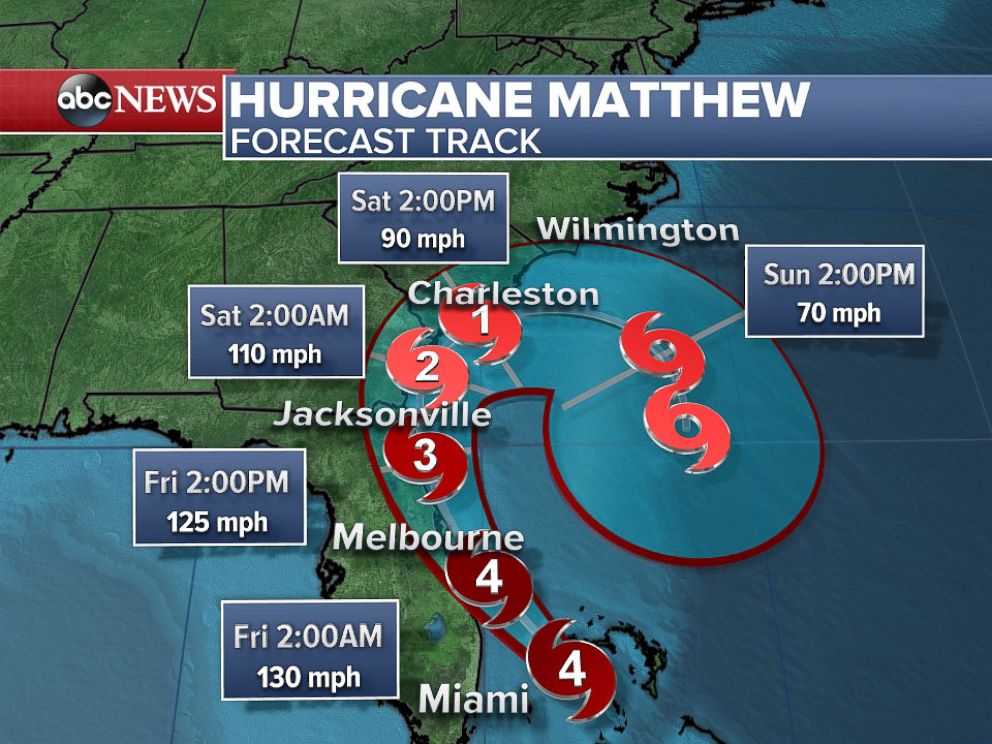 College Football Games affected:
-Florida vs. LSU: Saturday's game has been postponed due to Hurricane Matthew. A new date for the game has not yet been announced.
Multiple attempts to have this game moved were made but as of now, no re-scheduled date has been announced.
We are asking customers to hold on to their tickets as they will be valid for the re-schedule.
If the game is cancelled all together and not played, the box office will then offer full refunds, which in turn will allow our sellers to refund TicketCity customers.
-Georgia vs. South Carolina: The game, now in Columbia, S.C., was rescheduled for 2:30 p.m. ET on Sunday. Despite Gov. Nikki Haley withholding law enforcement from working the game for its scheduled Saturday kickoff, the game will go on. Since Georgia v. South Carolina will be played, the box office will not be offering refunds to our sellers, so in turn, we are unable to offer refunds on a game that will still be played.
-Old Dominion vs. UMass: This game was originally scheduled for Saturday but was moved up to today because of Hurricane Matthew. It will still be played in Norfolk, Virginia.
-FAU vs. Charlotte: The game has been postponed, tentatively, for Sunday at FAU Stadium in Boca Raton, Florida. Both schools will monitor the situation and reassess as the storm hits the coast. Please hold on to your tickets and wait for a further update.
–UCF vs. Tulane: This game has been postponed until Saturday, Nov. 5, and will be played in Orlando. It was originally scheduled for Friday. Both teams have sent out urgent messages to their fans to remain safe this weekend. Your tickets are valid for the re-schedule.
 –Albany State vs. Charleston Southern: This game was originally scheduled for October 8th and was played on October 6th. This was decided on October 3rd by both schools in order to proactively avoid any issues surrounding Hurricane Matthew.
–Bethune-Cookman vs. South Carolina State: This game has been postponed and the re-schedule date has not been announced. Please hold on to your tickets as they are valid for the re-scheduled date.
-UNA vs. Florida Tech: This game has been cancelled and will not be rescheduled. According to the Florida Tech press release: "With both FIT and UNA having a full slate of games scheduled for the remainder of the season, there is not an opportunity for this game to be rescheduled,"
Games that have not been affected by the storm:
-Notre Dame vs. N.C. State: The game is still set to be played on Saturday in Raleigh, N.C. If it's cancelled due to the weather, Notre Dame Coach Brian Kelly said the team is willing to play Sunday morning.
-Miami vs. Florida State (Saturday, Miami, Florida)
-Virginia Tech vs. UNC (Saturday, Chapel Hill, N.C.)
NFL and other events which may be affected:
NFL: Sunday's game between the Tennessee Titans and the Miami Dolphins is still scheduled to take place in Miami. However, please continue to actively search for information as the game has a chance of being moved to Nashville.
Hockey: Thursday's preseason game between the Florida Panthers and the Tampa Bay Lightning was canceled and won't be rescheduled. Refunds will be issued.
Golf: The PGA Tour canceled its season-ending Web.com Tour Championship set in Jacksonville, Florida.
So what should TicketCity customers do with their tickets?
TicketCity' s 100% guarantee states that all cancelled events will be refunded for the full amount. In the event a game is postponed, your tickets are still valid for the reschedule. If you have any questions or concerns, please feel free to reach out to our customer service team at 1-800-SOLD-OUT.
If your event has been postponed, but the reschedule date has not been announced; please hold on to your tickets.
If this event is later cancelled, refunds will then be issued; please hold on to your tickets.
If your event has been postponed, and the reschedule date has been announced, your tickets are valid.
If your event has been completely cancelled, you will receive a full refund which should apply in 7-10 business day.
Thank you for your patience during this time as we gather information and provide updates to our customers.
Comments
comments